Three more penguins have joined the parade!
That brings me up to a total of eight penguins. Four more to go!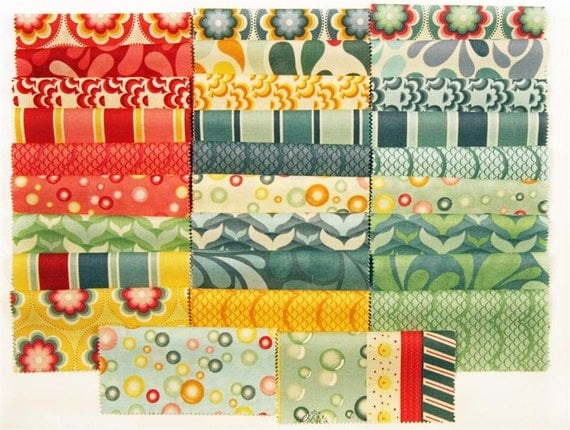 Salt Air by Cosmo Cricut for Moda
In other news, I broke down and ordered myself a fat quarter bundle of Moda's Salt Air fabric from
craftconnoisseur
on Etsy. It should get here this week. What I need to do is put it on a shelf and forget about it for a few months while I take care of some project backlog. That sounds likely, right?